Taiwan serves as an Asia-Pacific hub connecting Northeast and Southeast Asia and has also built up biotech and medical industry clusters based on local characteristics and geographical environment. MEDICAL TAIWAN is the only B2B business platform in the medical device and healthcare industry in Taiwan. It combines three fields - Medical, Health and Care. It is integrated from MEDICARE and SenCARE.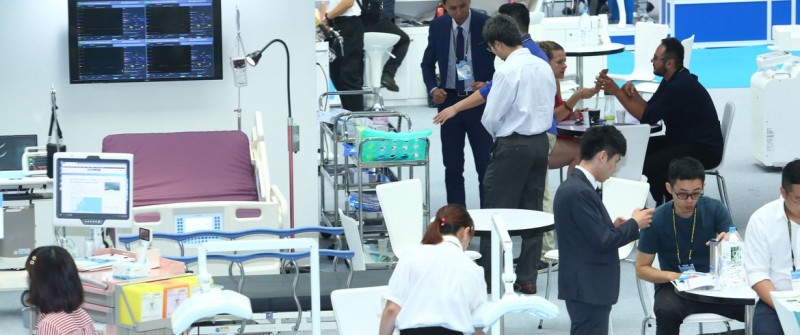 MEDICAL TAIWAN, taking place October 15-17, 2020 at Taipei Nangang Exhibition Center Hall 2, is the optimal platform showcasing the entire industry chain, from upstream to downstream, covering medical devices, care products, health products, smart medical and startups in the B2B medical industry. It also offer international visitors serval insights from different countries and many products optimized for combing IoT applications with smart hospital systems and household healthcare systems.
MCMEX, Taiwan Medical Components & Manufacturing Expo, will feature materials, parts and components from upstream manufacturers of medical devices. MCMEX is Taiwan's only medical supplier trade fair. MCMEX will include medical components, medical production/manufacturing, medical materials, medical electronic components, medical testing devices, and 3D printing.