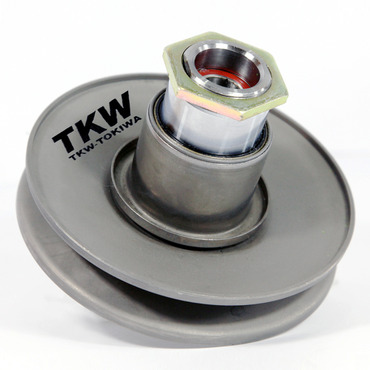 G5 DRIVEN FACE
Specification:
RACING PART





■ This torque driver can optimally be used with highly tuned engines since they usually have a narrow power band which makes it difficult to keep them in the ideal rpm range.
■ The torque drive offers a good possibility to get better acceleration.
■ COMMODITY IMAGE FILE SLIGHTLY DIFFERENT SCREEN BRANDS AND RESOLUTION DIFFERENCES, THE ACTUAL PRODUCT COLORS PREVAIL.
■ THE TIME OF PURCHASE, A DETAILED EXAMINATION OF THE CONTENTS, IF THE SHORTAGE INSTANTLY WITH THE PURCHASE OF THE STORES TO updat NEW.
■ PLEASE READ THE INSTRUCTIONS TO INSTALL THE PRODUCT, SUCH AS updat THE ABILITY TO SEEK THE PROFESSIONAL TECHNICIANS ASSISTED INSTALLATION.
■ PHOTO FOR REFERENCE. REAL PARTS FOR THAT YOU RECEIVE, PICTURE/DIAGRAM FOR REFERENCE ONLY, PLEASE SEE SAMPLE FOR ACTUAL SIZE.