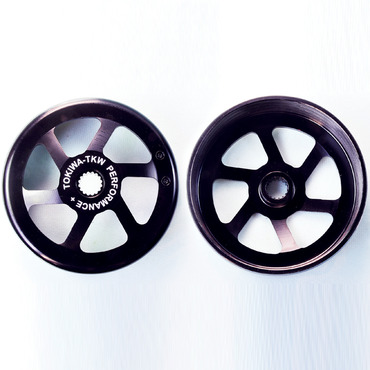 CYGNUS 125 CLUTCH COMP
Specification:
RACING PART
Model:
CYGNUS 125、5ML、NEW WCYGNUS 125、4CW、4TE、MAJASTY、GTR、BWS 125、SV MAX




Racing clutch bell in extraordinary design!
The open construction with shrink-fit cooling ribs ensures optimal heat transfer
and thus better cooling also with more powerful engines.
■ COMMODITY IMAGE FILE SLIGHTLY DIFFERENT SCREEN BRANDS AND RESOLUTION DIFFERENCES, THE ACTUAL PRODUCT COLORS PREVAIL.
■ THE TIME OF PURCHASE, A DETAILED EXAMINATION OF THE CONTENTS, IF THE SHORTAGE INSTANTLY WITH THE PURCHASE OF THE STORES TO updat NEW.
■ PLEASE READ THE INSTRUCTIONS TO INSTALL THE PRODUCT, SUCH AS updat THE ABILITY TO SEEK THE PROFESSIONAL TECHNICIANS ASSISTED INSTALLATION.
■ PHOTO FOR REFERENCE. REAL PARTS FOR THAT YOU RECEIVE, PICTURE/DIAGRAM FOR REFERENCE ONLY, PLEASE SEE SAMPLE FOR ACTUAL SIZE.