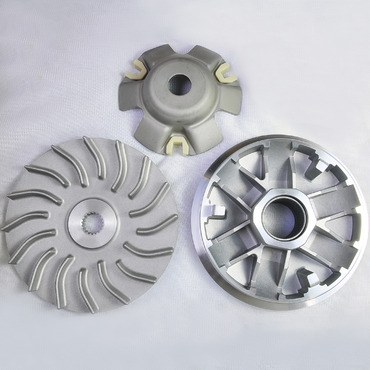 GY6 PULLEY / FIDED ASSY
Specification:
RACING PART
Model:
ATTILA、SD、GP/G3/G4、G-MAX、I'BUBU、GY6



■ TKW PULLEY
, ENDURABLE RUBBING、
CORROSION
& HIGH TEMPERATURE
■

MADE OF ALUMINUM ALLOY , LIGHT QUALITY , HIGH STRENGHT ,
REDUCING FRICTIOM , TIRE REVOLUTION SPEED UP EVIDENTLY
■ HANDCRAFTED HANDMADE LIGHT WEIGHT DESIGN ,

ALUMINUM ALLOY
■ INCREASE SINCE SREED 、 MIDDLE CAPABILITY 、END SPPED EXTENSION
■
T
KW
LIGHT WEIGHT DESIGN S
HEAVE

,

REDUCING CRANKSHAFT ASSY
■
SPECIAL DISK ORBIT , EXCELLENT RESULTS
■ COMMODITY IMAGE FILE SLIGHTLY DIFFERENT SCREEN BRANDS AND RESOLUTION DIFFERENCES, THE ACTUAL PRODUCT COLORS PREVAIL.
■ THE TIME OF PURCHASE, A DETAILED EXAMINATION OF THE CONTENTS, IF THE SHORTAGE INSTANTLY WITH THE PURCHASE OF THE STORES TO updat NEW.
■ PLEASE READ THE INSTRUCTIONS TO INSTALL THE PRODUCT, SUCH AS updat THE ABILITY TO SEEK THE PROFESSIonAL TECHNICIANS ASSISTED INSTALLATION.
■ PHOTO FOR REFERENCE. REAL PARTS FOR THAT YOU RECEIVE, PICTURE/DIAGRAM FOR REFERENCE ONLY, PLEASE SEE SAMPLE FOR ACTUAL SIZE.
| | |
| --- | --- |
| ATTIL | SD |
| G-MAX | I'BUBU |
| GY6 | GP |
| 奔騰 G3 | 奔騰 G4 |
| H2G | |