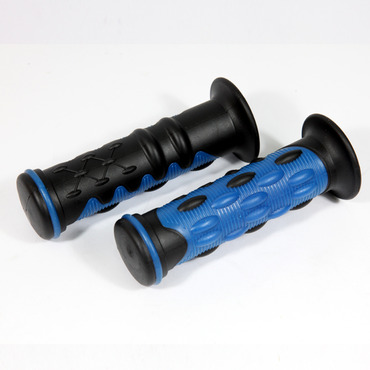 PO HANDLE GRIP
Colors:
Red、Gray、Blue、Yellow
Model:
Universal All Motorcycle






■ COMFORT GRIP ERGONOMICS.
■ VARIETY OF COLOR CAN BE USE WITH YOUR MOTOR.
■ FASHION MODELS.
■ TKW PRODUCTS ARE 100% MADE IN TAIWAN,QUALITY YOU CAN TRUST.

■ COMMODITY IMAGE FILE SLIGHTLY DIFFERENT SCREEN BRANDS AND RESOLUTION DIFFERENCES, THE ACTUAL PRODUCT COLORS PREVAIL.
■ THE TIME OF PURCHASE, A DETAILED EXAMINATION OF THE CONTENTS, IF THE SHORTAGE INSTANTLY WITH THE PURCHASE OF THE STORES TO updat NEW.
■ PLEASE READ THE INSTRUCTIONS TO INSTALL THE PRODUCT, SUCH AS updat THE ABILITY TO SEEK THE PROFESSIonAL TECHNICIANS ASSISTED INSTALLATION.
■ PHOTO FOR REFERENCE. REAL PARTS FOR THAT YOU RECEIVE, PICTURE/DIAGRAM FOR REFERENCE ONLY, PLEASE SEE SAMPLE FOR ACTUAL SIZE.