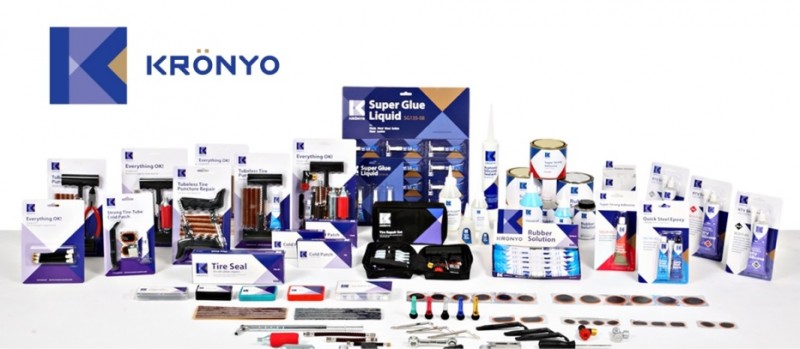 KRÖNYO united Co. Ltd was established in 2011. The company is located in Taipei City. Our products are mainly sold abroad.
Currently, we sell in more than 30 countries. Our customers come from Southeast Asia,
Australia, the United States, Africa and other places.

My father started the business from scratch when he was 16 years old. At the beginning,
he was engaged in the production of tire patches,
which are commonly known as Gou Pi Gao. In response to market demands,
he began to expand the production line to produce aluminum hoses and glue at the age of 40.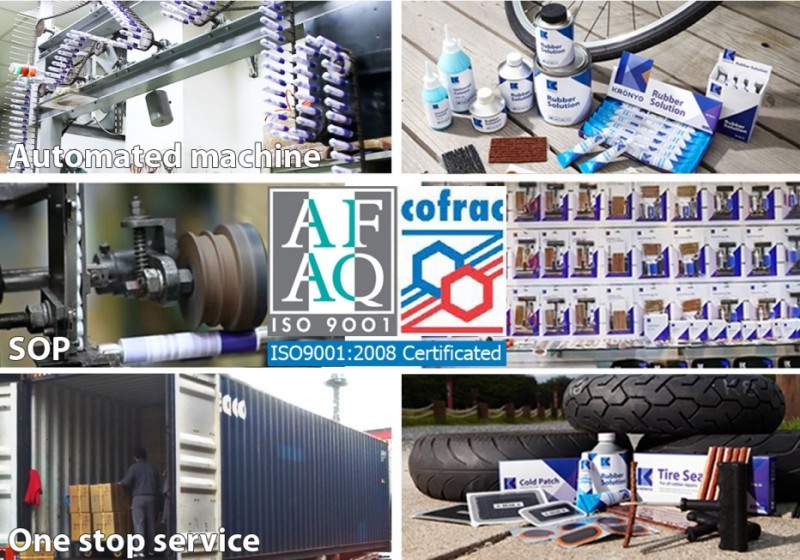 Our products are mainly glue and tire repair tools.The glue products we provide mainly include tire repair glue, AB glue,
strong adhesive, super glue, acetoxy silicone, grease, etc.
The tire repair tools we provide mainly include tire seals, tire sealant,
tire patches and other related tire repair tools.

Certified by ISO9001, our products are of high quality and trustworthy.
Automatic machines are used in the factory. One-stop Production Service. We can meet the needs of customers for large orders.
We actively participate in professional international exhibitions and accept exclusive interviews from magazines.
Especially through the B2B platform, we increase the exposure of our products.

Our partners in the domestic market are mainly bicycle or auto parts traders.
We hope to expand the industrial chain through the cooperation of industrial connections.
In the export part, we actively seek importers, sales agents and chain stores to expand overseas markets.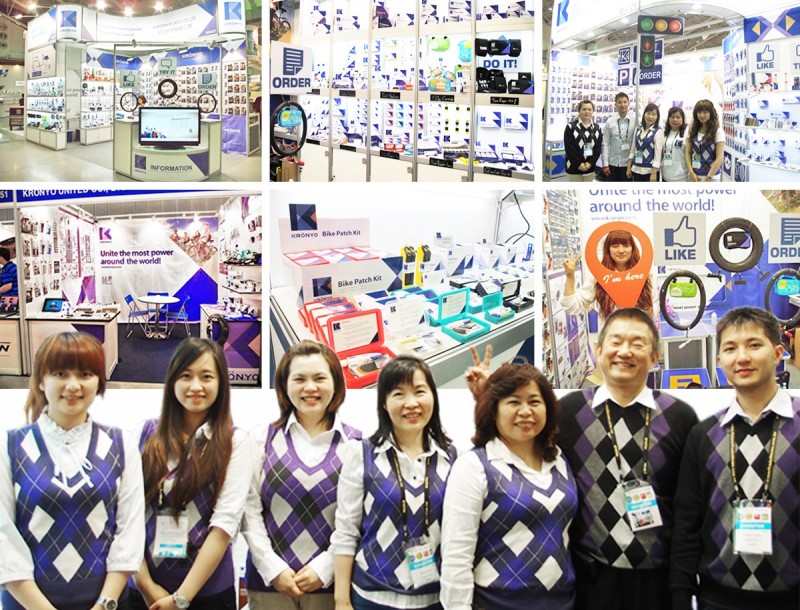 We have the ability of independent research and development to provide a small amount of diversified and customized services
according to the needs of customers. Looking forward to the future, we strive to innovate and react faster to the ever-floating market.
We are actively developing more products to let the world see Taiwan.